About us
Rent A Computer – No. 1 Computer Renting organization In North India.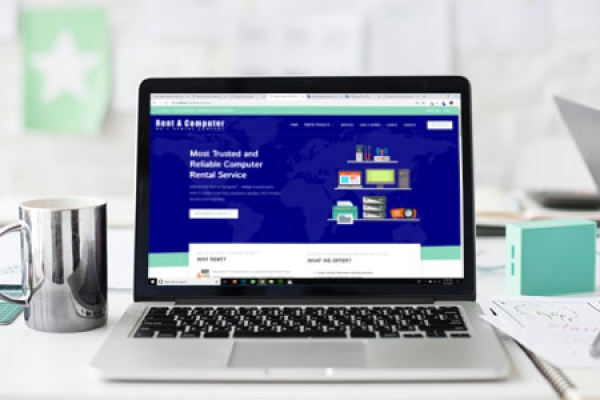 Rent A Computer is one of the most reputed names when it comes to IT Products renting Industry. We are one of the most reliable renting that provide IT equipments to various private and government organization. We are ISO 9001:2008 Certified IT Company in north India with 20 years of rich experience. We started our operations 25 years back in 1990 with the name "Sandix System (P) LTD" and associate firm later on with the name "Rent A Computer".

We provide Computers, Laptops, Servers, High speed scanners, LCD Projectors and UPS on rent to different organizations all over north India. Beside this, we also provide equipments for seminars, computer training centers, trade shows, call centers, conventions and BPOs. Our core values are based on two pillars 1- Customer Relationship and 2- Customer Satisfaction. We grow day by day based on customer feedback and ensure to provide best level of solutions for our clients.

With strong business ethics, we are now considered as No. 1 Computer Rental Company in entire north India. We have a wide range of products to serve our clients with excellent customer services. We have rental plans that suit all kind of business requirements.
Short Terms Rental Plans:
Clients can always rent us for a tenure of a day(s)/week(s) or for a few months that depends on his/her requirements.
Long Terms Rental Plans:
Where clients rent us with a long time span that usually goes from one year to multiple years as well. We have huge assets with over 2000 units including Laptops, Desktop & Servers that are ready to install at our client's location.
Multiple Serving Locations:
Head quartered in Lucknow, UP, India, we are providing our equipments at multiple locations such as Lucknow, Kanpur, Noida, Gurugram, Delhi NCR, Ghaziabad, Chandigarh, Jaipur, Bhopal, Indore, Gorakhpur, Varanasi, Prayagraj (Allahabad), Dehradun, Patna, Agra.
In case you have any specific needs that have not been listed in our services, kindly do not hesitate to reach us through contact us form. We are always ready to fulfill any specific needs of our customers.